Multi-Story Orchestra
Since 2011, Level 7 of Peckham's largest car park has been home to the Multi-Story Orchestra.  The 10 story building, constructed to serve a supermarket that never came to exist, is a neutral and functional space with no particular social or cultural value attached to it.
'It's such a shame that the conventional packaging of classical music has defined how it is generally perceived. Live, it can be one of the most exhilarating, visceral, subversive experiences; a thrill that the traditional concert-going experience can numb.'
This provides a perfect environment that is both aesthetically and sonically intriguing as well as being deeply integrated into a busy south-east London community. Founded by Chris Stark and Kate Whiteley, the driving force behind the project is the desire for classical music to heard by everyone in everyday contexts, rather than by a select few in fusty institutions.
'We wanted to bring classical music out of the concert hall and explore other, more exciting ways for this music to be heard and understood. By escaping the spaces that classical music normally inhabits it becomes possible to escape from its traditional associations, and potentially attract audiences who might find those associations – but not the music – alienating.'
Bold Tendencies are presenting a range of performances from the group over the next couple of months. This will include the work of Steve Reich, John Cage, Stockhausen, and Debussy to name just a few. Expect keen listening, raucous applause, and no gimmicks!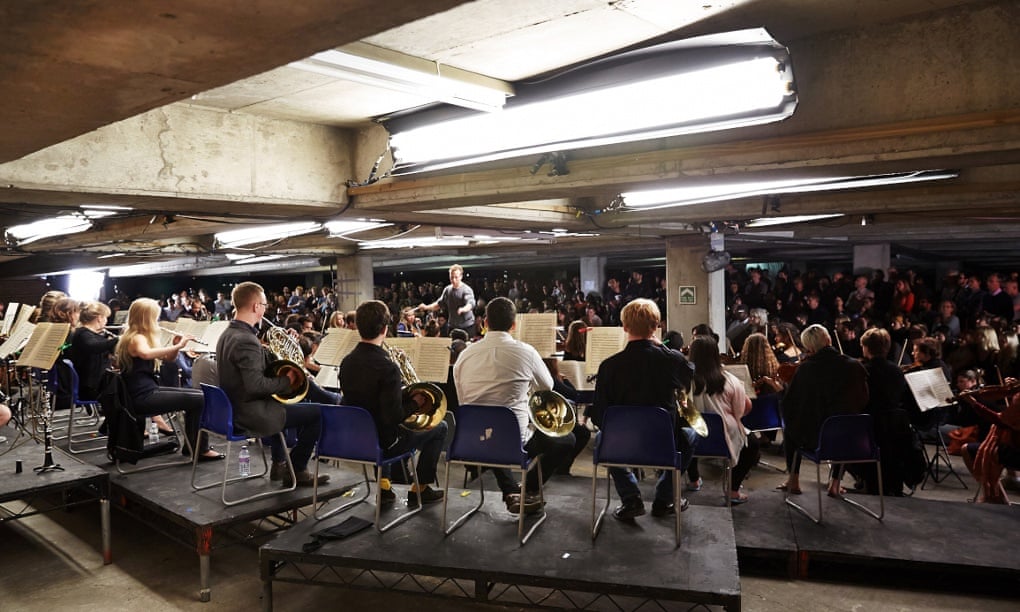 'The set-up is designed to create a focused listening environment, but people are free to wander.'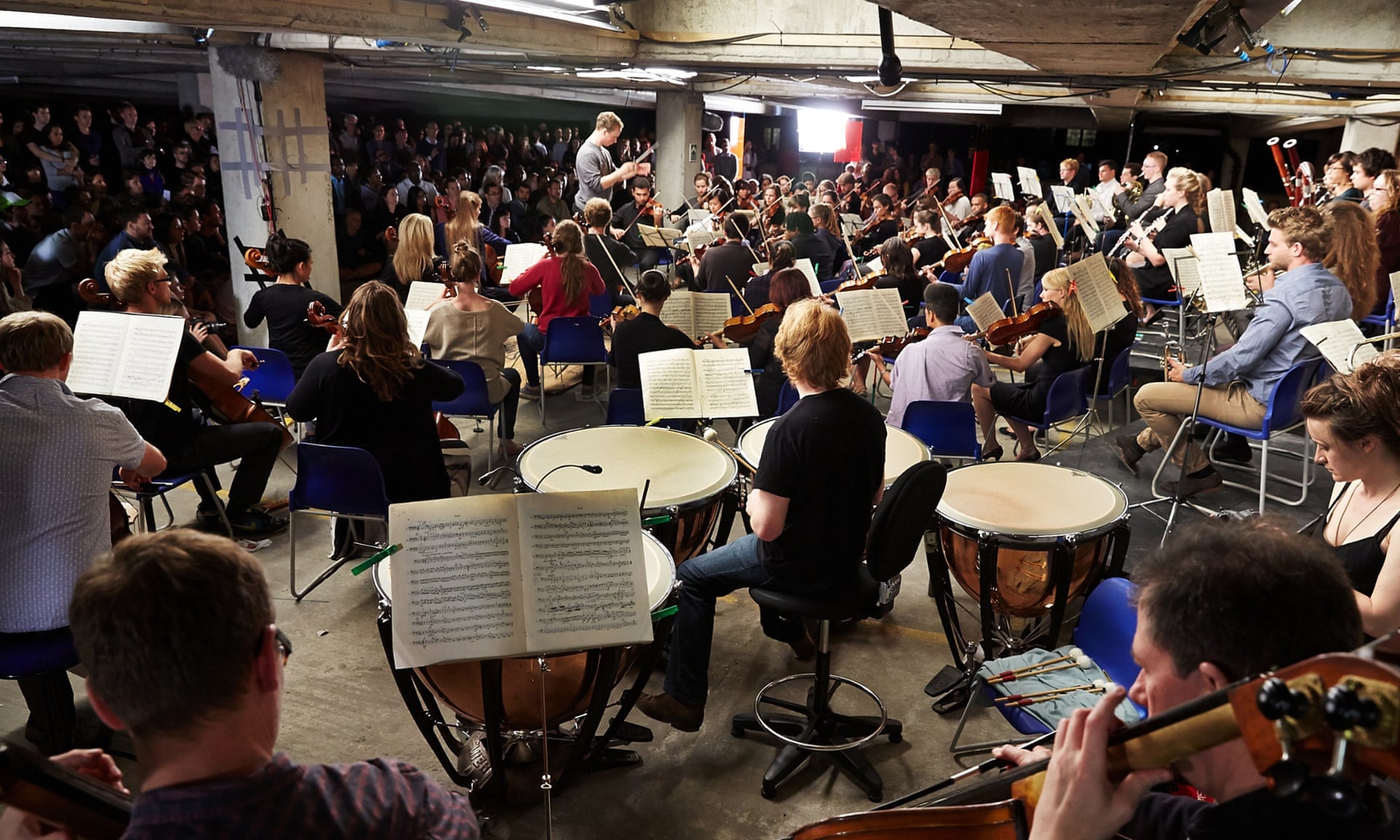 'The audience provides a wall around the orchestra, enclosing the sound.'
Close